There were so many game releases and announcements this week it's gaming overload over here - whew. Between Nintendo, Sega, and Konami, it's hard to keep up. But hey, we'll try!
This week's been especially great for Nintendo. Not only in Switch releases, but the addition Persona 5's Joker to Super Smash Bros. Ultimate and the version 3.0 update is ensuring they're on fire right now. So what exactly is up their sleeves?
Switch releases this week:
Active Soccer 2019
ALPHA
Arcade Archives TIME PILOT
Beyond Enemy Lines: Covert Operations
BOXBOY! + BOXGIRL!
Cafeteria Nipponica
Construction Machines Simulator
Cuphead
Dawn of Survivors
DayD: Through Time
Deponia – Available April 24
Dragon's Dogma: Dark Arisen
Hell is Other Demons
Iron Snout
Katana ZERO
Mortal Kombat 11 – Available April 22
Moto Rush GT
Our World Is Ended.
Risky Rescue
SlabWell: The Quest For Kaktun's Alpaca
Slime Tactics
Sudoku Relax
Super Smash Bros. Ultimate – Version 3.0
the Knight & the Dragon
The Padre
Voxel Shot for Nintendo Switch – Demo Version – Available April 22
You Died but a Necromancer revived you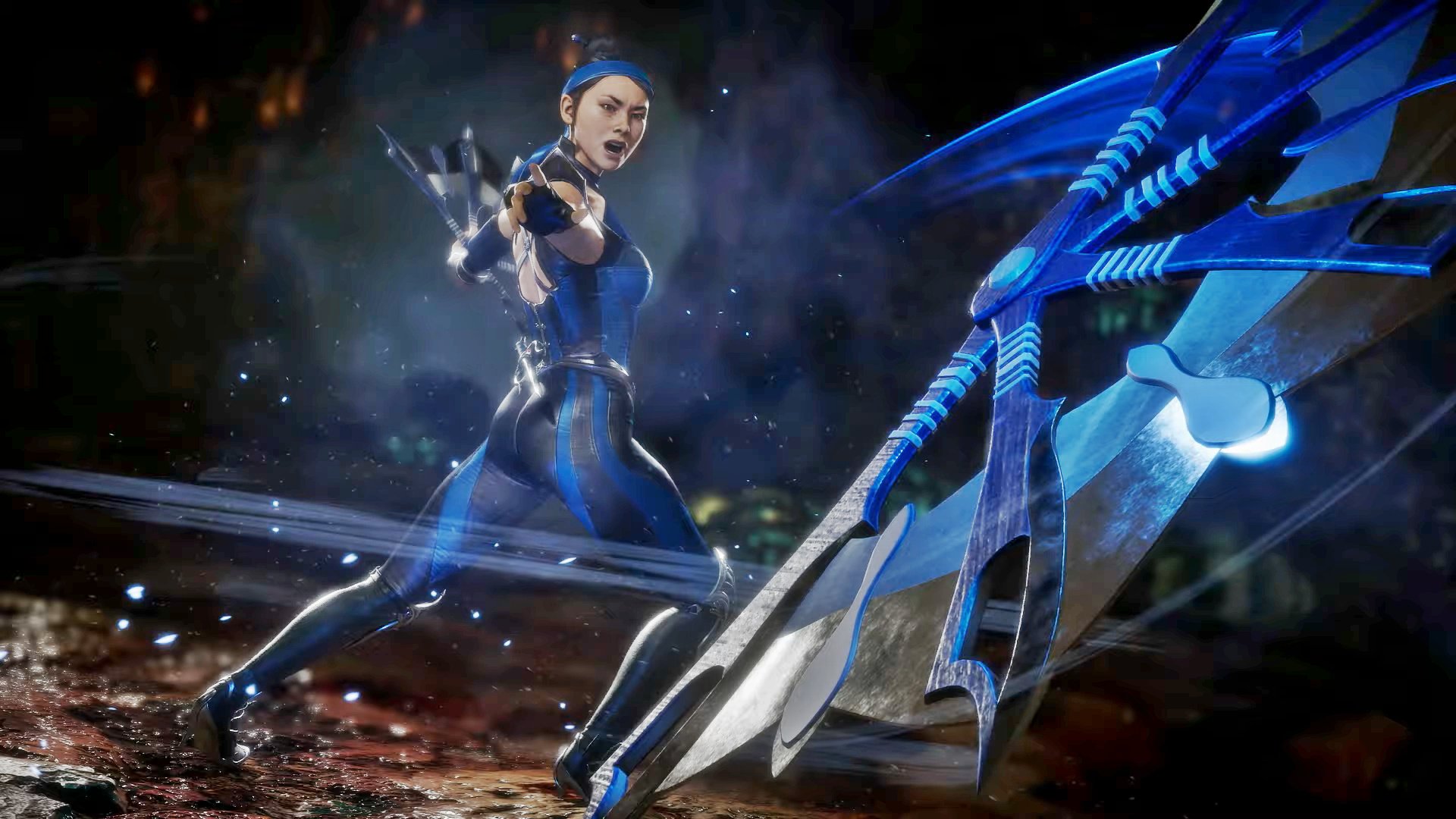 How about that MK11 trailer? The Mortal Kombat movie theme had its moment, & the whole thing looks so unabashedly over-the-top and dripping with 90's silliness that I couldn't be more excited. Which surprise characters will make an appearance? What kind of creative finishing moves are we talking? All we know right now that it'll be 1.) violent, 2.) gory as hell, 3.) have something to do with time manipulation and probably saving the world – so basically everything we expect from (& respect about) Mortal Kombat.
Persona 5's Joker became available to play on Super Smash Bros Ultimate on April 17 as part of the game's first Challenger Pack ($5.99). Using a gun, grappling hook, curse-skill Eiha, Rebel's Guard defense to deflect and fill his Rebellion Gauge (which can summon persona Arsene), Joker also has an awesome Final Smash – All-Out Attack – which allows him to summon Phantom Thieves; and his taunt will bring Morgana to battle. If you purchase the Challenger Pack you'll also receive Persona-themed stage Mementos and 11 music tracks from the Persona series.
Super Smash Bros Ultimate version 3.0 dropped April 17 as well, which includes: Stage Builder, allowing players to design their own stage platforms; a video editor; and compatibility with Smash World (where you can scroll through and download custom stages to play on Switch)!
Konami spent this week teasing us with more collection news/drops:
I'll be honest, I've never played any Castlevania games, though I've always wanted to and I adore the Netflix series. But since Konami is releasing a full eight-game lineup for its Castlevania Anniversary Collection coming out May 16, my time has finally come! The full game lineup will be: Castlevania(NES), Castlevania 2: Belmont's Revenge(Game Boy), Castlevania 3: Dracula's Curse (NES), Super Castlevania 4 (Super NES), Castlevania The Adventure (Game Boy), Castlevania 2: Simon's Quest (NES), Castlevania Bloodlines (Sega Genesis), and Kid Dracula (Famicom). The collection will be available on Switch, PS4, PC via Steam, and Xbox One!
Konami also dropped its Arcade Classics Anniversary Collection yesterday, April 18. That lineup includes a Castlevania spinoff, the 1988 game Haunted Castle, as well as A-JAX, Nemesis, Vulcan Venture, Salamander, Thunder Cross, Scramble, and TwinBee, and is available through the Switch eShop, PS, Steam, and Xbox stores.
Sega's retro console, the Sega Genesis Mini, is coming out soon and will include 40 games! It will be available September 19th for $79.99, and as of yesterday we know half of the lineup:
Sonic the Hedgehog
Ecco the Dolphin
Castlevania: Bloodlines
Space Harrier 2
Shining Force
Dr. Robotnik's Mean Bean Machine
ToeJam & Earl
Comix Zone
Altered Beast
Gunstar Heroes
Earthworm Jim
Sonic the Hedgehog 2
Castle of Illusion Starring Mickey Mouse
World of Illusion Starring Mickey Mouse and Donald Duck
Contra: Hard Corps
Streets of Rage 2
Thunder Force 3
Super Fantasy Zone
Shinobi 3: Return of the Ninja Master
Landstalker
----------
Just go ahead and count us in on all these, will ya?
Which releases are you counting down for, and which ones will you be playing this weekend? Let us know!